FC/AFC WINDTUCK KC QUIET COMMOTION JH(NFC/FC/AFC AUX-ARC'S MARK HALL OF FAME X CORY'S LITTLE CASSY by NFC/DC/AFC MARKAR'S JAC'S A DAN D HALL OF FAME) SKYLINE BRITTANY CLUB FIELD TRIAL DOG OF THE YEAR . Thank you to Marge and Lyle Johnson for finishing Kaycee in 2000 with 3 Brittany field majors. We are grateful that they took such good care of her. Our hearts are heavy with the loss of our sweet Kaycee on 5-16-07 to cancer. She was the great grandmother to many of our litters of Windtuck puppies. They are a tribute to her legacy as we see glimpses of Kaycee's greatness in their little bodies. We were not prepared to lose her so soon. She gave us so much and asked for nothing than a scratch on her ear. We have been honored to have shared her life.
CH WINDTUCK COLORS OF THE WIND SH(BIS/BISS JORDEAN ALL KIDDIN' ASIDE JH HALL OF FAME  X  CH WINDTUCK'S DAN D DAYS MH by NFC/DC/AFC MARKAR'S JAC'S A DAY D HALL OF FAME) SKYLINE BRITTANY CLUB DUAL DOG OF THE YEAR AND DC COLORADO YANKEE TIMBER DUAL DOG AWARD MULTIPLE WINNER, MAJOR FIELD POINTED. WINDEE WAS JUST ONE Q SCORE FROM FINISHING HER MASTER HUNTER TITLE.  SHE WON BOS AT SKLINE BRITTANY SPECIALTY UNDER BREEDER/JUDGE LESLIE SORENSON FROM THE VETERANS CLASS.  WE SHOULD HAVE CAMPAIGNED HER MORE AS A SPECIAL BECAUSE SHE LOVED, LOVED, LOVED TO SHOW. OUR FOCUS WAS MORE IN THE FIELD AND SHE WAS JUST SINGLE POINTS FROM FINISHING HER FC AND DC.  SHE SUDDENTLY BECAME ILL FROM PYO AND WE HAD TO DO AN EMERGENCY SPAY TO SAVE HER LIFE FOR A FEW PRECIOUS MORE YEARS. We gave our Windee her last kiss good bye winter of 2010. Her death has left a hole in our hearts and an empty place on our bed. Watch for her grandpuppies in Pennsylvania from WarriorsMark Windtuck Sally WHO PRODUCED A MASTER HUNTER.
WINDTUCK'S SWEET LIBERTY (WOODSONG'S TEXAS TORNADO X FC WINDTUCK'S ENOUGH SAID) "SUGAR" WAS  MAJOR ADULT FIELD POINTED AND IS A DC COLORADO YANKEE TIMBER DUAL DOG WINNER FROM SKYLINE BRITTANY CLUB COMPETITION.  WHEN BRED TO FC/AFC SNIKSOH LITTLE RASCAL OUR SUGAR PRODUCED A SHOW CHAMPION WINDTUCK'S SO FAR SO GOOD AND TWO FIELD CHAMPIONS WINDTUCK'S RUDY THE ROWDY ONE AND SNIKSOH WINDTUCK WILLY. WILLY HAS MANY NOTEWORTHY ALL AGE HOUR FIELD TRIAL WINS WITH BOB BURCHETT AND ED TILLSON.
CH WINDTUCK'S SO FAR SO GOOD, JH (FC/AFC SNIKSOH LITTLE RASCAL X WINDTUCK'S SWEET LIBERTY) OFA GOOD "SOPHIE"FINISHED HER JUNIOR HUNTER TITLE IN 4 STRAIGHT TESTS AND WON HER OPEN DERBY POINTS AT THE SKYLINE TRIAL FIRST TIME AS A DERBY -OWNER HANDLED BY LESLEE. SHE FINISHED HER SHOW CHAMPIONSHIP WITH ODEBT MASSEY. "SOPHIE" PRODUCED LOVELY PUPPIES FOR US AND SHE IS A FULL SISTER TO FC WINDTUCK'S RUDY THE ROWDY ONE JH AND FC SNIKSOH WINDTUCK WILLY.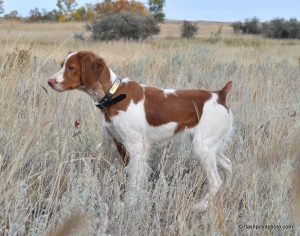 CH WINDTUCK MILLETTE DORA EXPLORER ( GCH MILLETTE'S ON TARGET  X  WINDTUCK'S FULL OF GRACE  WHO IS A DAUGHTER OF SOPHIE and  FC WINDTUCK'S SAY MY NAME.   DORA FINISHED HER SHOW CHAMPIONSHIP WITH OUR FRIEND ODEBT MASSEY WHEN SHE WAS 15 MONTHS OF AGE.  BEN GARCIA AT HIDEAWAY KENNELS THEN PREPARED DORA FOR THE CENTRAL FUTURITY WHERE SHE PLACE 4TH IN THE 2015/2017 CENTRAL FUTURITY GUN DOG FIELD COMPETITION  AGAINST SOME OF THE BEST YOUNGSTERS
IN THE MIDWEST.  THANK YOU TO OUR FRIEND MAURYA ORD FOR HANDLING DORA IN THE FIELD. DORA IS NOW WITH BEN GARCIA OF HIDEAWAY KENNELS IN THE PROCESS TO PREPARE FOR ADULT STAKES TO BE HANDLED BY ED TILLSON OF TEQUILA KENNELS.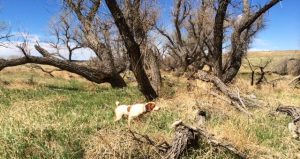 WINDTUCK'S BLAZING DYNASTY. "DEE WAS A FUN LITTLE DERBY FOR US AND OUR FIELD TRIAL FRIENDS CALL HER HOT ROD. DEE HAS BLAZING GROUND SPEED AND ALWAYS FINDS BIRDS. HER SIRE IS FC/AFC DECAN'S BAD AS BLAZE(BY FROZEN SEMEN NFC/FC/AFC BEANS BLAZE) AND HER DAM IS CH WINDTUCK'S SO FAR SO GOOD JH.  DEE WON HER OPEN DERBY POINTS AND IS NOW WITH ED TILLSON OF TEQUILA KENNELS COMPETING IN OPEN GUN DOG. SHE HAS PLACED IN TOUGH MIDWEST COMPETITION WHILE RAISING TWO LITTERS OF PUPPIES.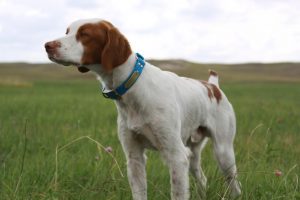 FC Windtuck's Rudy The Rowdy One JH(FC/AFC Sniksoh Little Rascal x Windtuck's Sweet Liberty) is OFA good. "Rudy" finished  his Field Championship on 9-10-11 with 3 majors defeating all pointing breeds. He also finished his Junior Hunter title."Rudy" is loved and owned by Curt and Ginny Daily. Thanks so much Curt and Ginny for loving Rudy and giving him the best care possible.  Thanks to our trainer Ben Garcia.
Our local Skyline Brittany club has activities for all Brittany lovers. 
Ben Garcia is our field trainer. We encourage you to consider Ben for you dog's field training. Please visit his website for Hideaway Kennel.
Visit the website of our friend Andi Christensen
Destinations by state for places to go bird hunting at www.birddogsforever.com
Please view local pointing breed field events at the Field Trial News and Skyline Brittany Club page.